4 Stars: Golf Digest's "Places to Play"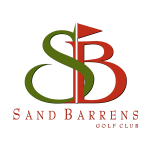 After a game at the 27-hole Sand Barrens Golf Club, golfers tend to speak of the experience with superlatives. A player favorite at the southern New Jersey shore since opening, the most scrupulous golf writers have also been heaping praise on the club.
Golf Digest's "Places to Play" has awarded "4 Stars" and Turnstile's Golf and Travel Magazine named Sand Barrens "One of the Top 40 Daily Fee Courses in the Nation." Others include "Best Golf Courses in the State" by Golf Digest, "Top Ten You Can Play" by Golf Magazine and one of "America's Best Modern Courses" by GolfWeek.
Sand Barrens' 18,000-square-foot clubhouse is the ideal place to relax after your round of golf. Meet your friends on the open veranda and watch other golfers finish or go inside to our Grille Room … either way you can have a delicious meal while enjoying your favorite beverage. Private banquet rooms can accommodate everything from a large wedding reception to a small business meeting.
This aesthetically spectacular layout offers three, nine-hole courses, each a 36-par. With a variety of challenges to golfers of all levels, the course terrain features tree-lined fairways, vast scrub bunkers and massive undulating greens. Each golf cart used at Sand Barrens has a state-of-the-art GPS tracking system, providing golfers with course layout, yardage, pace of play, shot measurements and play advice.
Video
Scorecard
Sand Barrens North

| HOLE | 1 | 2 | 3 | 4 | 5 | 6 | 7 | 8 | 9 | TOTAL |
| --- | --- | --- | --- | --- | --- | --- | --- | --- | --- | --- |
| Pro | 401 | 411 | 401 | 391 | 161 | 580 | 442 | 595 | 201 | 3583 |
| Champion | 385 | 395 | 389 | 355 | 150 | 557 | 430 | 562 | 183 | 3406 |
| Regulation | 355 | 377 | 365 | 345 | 140 | 539 | 416 | 545 | 171 | 3253 |
| Handicap | 4 | 6 | 5 | 7 | 9 | 2 | 3 | 1 | 8 | 45 |
| Par | 4 | 4 | 4 | 4 | 3 | 5 | 4 | 5 | 3 | 36 |
Sand Barrens West

| HOLE | 10 | 11 | 12 | 13 | 14 | 15 | 16 | 17 | 18 | TOTAL |
| --- | --- | --- | --- | --- | --- | --- | --- | --- | --- | --- |
| Pro | 386 | 561 | 175 | 398 | 514 | 203 | 384 | 448 | 440 | 3509 |
| Champion | 375 | 548 | 165 | 379 | 499 | 182 | 361 | 432 | 425 | 3366 |
| Regulation | 362 | 530 | 141 | 356 | 478 | 177 | 343 | 413 | 409 | 3209 |
| Par | 4 | 5 | 3 | 4 | 5 | 3 | 4 | 4 | 4 | 36 |
| Rookie | 319 | 510 | 130 | 335 | 422 | 140 | 289 | 373 | 374 | 2892 |
| Forward | 250 | 448 | 113 | 279 | 400 | 97 | 242 | 351 | 308 | 2488 |
Sand Barrens South

| HOLE | 10 | 11 | 12 | 13 | 14 | 15 | 16 | 17 | 18 | TOTAL |
| --- | --- | --- | --- | --- | --- | --- | --- | --- | --- | --- |
| Pro | 365 | 188 | 399 | 429 | 439 | 546 | 204 | 295 | 511 | 3376 |
| Champion | 353 | 179 | 372 | 406 | 428 | 523 | 186 | 285 | 500 | 3232 |
| Regulation | 329 | 163 | 354 | 381 | 415 | 491 | 157 | 276 | 485 | 3051 |
| Handicap | 5 | 8 | 3 | 2 | 1 | 4 | 6 | 9 | 7 | 45 |
| Par | 4 | 3 | 4 | 4 | 4 | 5 | 3 | 4 | 5 | 36 |
| Rookie | 305 | 145 | 328 | 353 | 358 | 459 | 129 | 255 | 461 | 2793 |
| Forward | 245 | 105 | 308 | 329 | 328 | 443 | 109 | 210 | 387 | 2464 |
Course Statistics
| Tee | Slope | Rating | Yardage |
| --- | --- | --- | --- |
| Pro | 130 | 71.7 | 6885 |
| Champion | 127 | 70.5 | 6599 |
| Regulation | 124 | 69.0 | 6260 |
| Rookie | 132 | 72.3 | 5686 |
| Forward | 119 | 68.3 | 4961 |
Directions
Sand Barrens Golf Club
1765 Route 9 North
Swainton, NJ 08210
(609) 465-3555
VIEW MAP